Accurate Engineering Enterprises
Accurate Engineering Enterprises(AEE) was incorporated in the year 1990 with the sole aim of manufacturing and supplying precision engineered components of superior quality in the shortest lead time
The potent combination of modern factory facilities, CNC machines, skilled staff, experienced leadership and located in the biggest industrial area in ASIA has made Accurate Engineering Group a preferred partner for OEMs and Tier 1 organization for their requirement of products for earth moving attachments and hydraulic cylinders
To be:
Our customer's preferred supplier
A strong and sound company for our stakeholders.
An innovative company.
An extraordinary place to work.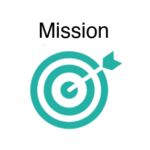 To aggressively grow the company by achieving performance to our customers in the following areas:
• Product Quality
• On–time Delivery
• Value
Numbers Speak For Themselves
Quality Comes First! We Make Sure That Every Minute Detail Is Looked Into While Manufacturing Even The Smallest Product. Our Focus Is 100% On Client Needs And Satisfaction.
AEE is spread over a built up area of 10000 sq.Mtrs land area at Peenya, ASIA's largest Industrial Area in
Bangalore, KA, INDIA.

Company is well connected to the highways and is surrounded by MNC's.
The facility is equipped with state-of-the art machines including CNC turning centers, VMCs, CNC grinding and inspection equipment's.
We have a strong partnership in our up stream for carrying out processes such as HT and ST
We Are The Manufacturers You Can Trust On For A Perfect Solution To All Your Needs.
Need Help With Easier Industrial Solutions? We Are Experts!